"This Web Site is dedicated to the memory of those who gave their lives to preserve the ideals that we all hold so dear. Freedom is not Free. If we fail to protect and preserve it, we could lose it."
















East Gate, NAS, Alameda, California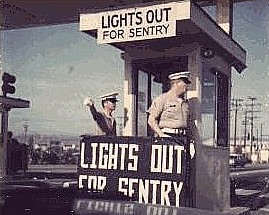 Guest Book Gate Keeper
Our Email and Guest Book has been violated by Spam Robots and therefore, we have had to provide a Gate Keeper to keep these areas free of Spam. Please write in the Answer to this Question:
Butch O'Hare was presented the CMOH by President Roosevelt - what does the 'H' signify?

---

Copyright © 2007 - Herschel A. Pahl and/or Yeoman Bee NetGraphics, Ltd.
All Rights Reserved
Legal Notice